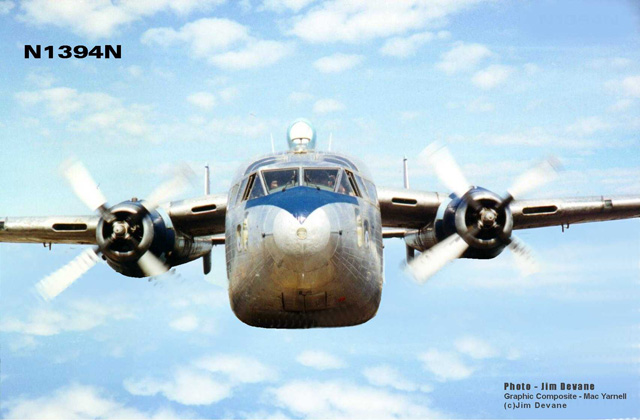 Dear fellow aviation enthusiasts,
the purpose of this website is to tell a few of the many stories of the C-119 Flying Boxcar, especially those stories of the civilian operators in Alaska. We also hope to make contact with other people interested in this type of aircraft. We invite your comments, questions, and stories so that we may include them in future updates to this web site.
The C-119 had a long and colorful history as a military troop transport and cargo hauler, but it was their second careers as fire bombers and freighters that brought most of them to Alaska.
The Flying Boxcar is one of those aircraft that owes its success to its ability to do a lot of different jobs. It was purpose built as a military freighter, yet it could take as many as seventy five passengers in a seated arrangement, on litters or as paratroopers. It was built with the ability to deliver over ten metric tons of freight to very short airstrips designed for small aircraft but also had the range and equipment to fly to anyplace in the world on its own. In the Viet Nam war they were used as third generation "gunships" (these are sideways firing ground attack airplanes that orbit a target). They were used extensively to defend friendly positions as well as in the enemy truck interdiction role. The military operated them with a maximum takeoff weight up to 100.000 pounds, which worked, as long as the engines held together. The civilian operators are restricted to 74.000 pounds maximum gross, this allows safe single engine flight. It is a big rugged airplane, built to take the abuse of intense military operations as well as the inevitable battle damage from enemy fire. The military planners knew that to keep this asset working for them it would have to be an easy airplane to repair and maintain. It was built as simply as it's many missions would allow. Ruggedness was more important than pure speed and ease of maintenance was more important than comfort. But most of all it had to PERFORM!! The end result was an immensely powerful and capable airplane that you could count on.
It was safe and reliable, and because it was easily maintained, it was available when it was needed.
Not surprisingly it was these same qualities that attracted the attention of those who would haul freight to rural Alaska….
In the past the Boxcars have been operated very successfully in Alaska, and there was never a fatality within the flight operations. A few C119's crashed on landing, mainly because they did land before the actual begining of the runway. Our Boxcars flew about 1000 trips to all four corners of Alaska without accident.... The risk of flying in Alaska is about 5 times higher than in the other parts of the USA, according to the federal statistics. With this in mind, the Boxcars achieved a remarkable safety record... at a job, that other planes couldn't do.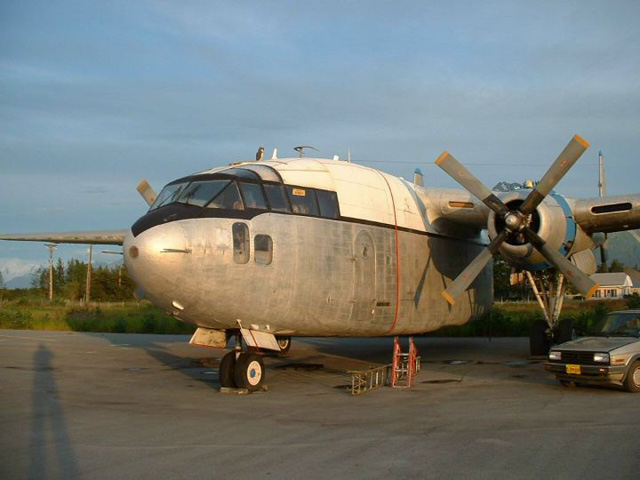 To contact the Boxcars call John Reffett:
"001-907-696-3482"
or call Lars Gleitsmann's cell phone :
" 011 49 171 9814425"(call from inside United States)
or email to :
"LarsG(add sign)West.de"
Lars Gleitsmann is also responsible for the contents of this homepage,
although we are not taking the responsibillity for the contents of the Sites
behind the links in our "History" page.
For questions/problems (technical) with the homepage:
"B.Jack@gmx.net" or ICQ:178988961